Howard University Names Christie Taylor Secretary to the Board of Trustees
June 29, 2021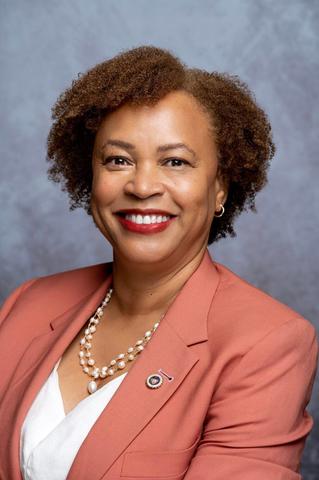 Howard University has announced Christie Taylor as the new secretary to the Board of Trustees, effective June 21, 2021. She will replace Senior Vice President and General Counsel Florence W. Prioleau, Esq., who will relinquish the secretary duties. On behalf of the board and the entire Howard community, Howard University President Wayne A. I. Frederick, M.D., extended his appreciation to Prioleau for her many years of exceptional service in the position.
"We are delighted to have Christie Taylor join the Howard University team as secretary to the board," said Prioleau. "She is a proven strategic leader with more than 20 years of experience in academic, administrative and institutional governance. Her track record for balancing long-term institutional goals will be an asset to the institution."
A seasoned higher education professional, Taylor has experience working in all key functional areas within the university structure and has interacted effectively with all stakeholder groups, including trustees, senior administrators, faculty, staff and students.
"It is an honor to become Howard University's next secretary to the Board of Trustees," said Taylor. "I stand in awe of Howard's rich history of nurturing so many of the nation's best and brightest thinkers, leaders and creators. I look forward to working with the board and the senior leadership to continue this tradition and to further advance the mission of the University."
Taylor most recently served as the associate secretary of the MIT Corporation at the Massachusetts Institute of Technology, supporting its 78-member board. Her responsibilities included leading an initiative to develop deeper and more consistent engagement of trustees, alumni, donors and outside advisers in the life of the institute. She revised new member orientation for trustees, expanded programming around quarterly business meetings, and increased the frequency and depth of communications with members. She also strengthened collaborative partnerships with deans, department heads, development officers and the institute's alumni association to bring a heightened level of expertise to membership on key institute governance committees.
Previously, Taylor served in several administrative and financial leadership roles at Harvard University, working across three units over a 10-year tenure. As director of administration (2002-2008) in the Department of Visual and Environmental Studies, she expanded public programming and increased the profile of the Carpenter Center for the Visual Arts as the locus of intellectual discourse on visual studies and as a notable venue for the display of contemporary art. From 2000-2002, she served as the director of administration and finance for the Department of Maternal and Child Health in the School of Public Health, where she managed the doubling of sponsored research and operating funds in the unit, reorganized the staffing structure to streamline efficiencies and maximize effectiveness, and successfully led the department through the implementation of a school-wide overhead funding reallocation initiative.
From 1998-2000, Taylor served as department administrator for University Operations Services in Harvard's Office of the Vice President for Administration, where she served as a member of the leadership team for Facilities Maintenance Operations (FMO), the largest intra-university, fee-for-service business unit, providing $40 million in services annually to the university. During her tenure, she co-chaired the university-wide commencement task force, where she led planning for all alumni development events during reunion week as well as all commencement day activities. She also developed data management procedures for oversight of approximately $500,000 worth of vendor contracts.
As a servant-leader, Taylor has supported several organizations, including the MIT Endicott House (Dedham, Massachusetts); the Association of Board Secretaries (national); and the New England Association of Schools and Colleges 2018 Reaccreditation Team for Brown University (New England). Additionally, she has mentored first-year students as part of MIT's Mentor Advocate Partnership program and mentored midlevel administrators as part of a pilot program within Harvard's Faculty of Arts and Sciences.
Taylor received her Bachelor of Arts in journalism from Boston University and her Master of Arts in English literature from the University of Wisconsin-Madison. Please join me in welcoming her to the Howard University family.
Categories
Board Announcements